Well. It's been one hell of a ride, Vampire Diaries. 
The show first aired in 2009, and at the time, I was thirteen years old. It debuted during the height of the vampire craze and like many other teens, I fell in love—and yes, sometimes the embarrassment does set in, but we've all had weird interests! Almost everybody was reading the Twilight series, talking about the Twilight movie or whatever other vamp related series was out at the time, so when the announcement came for a new television show about vampires and based on a book series, I was a little more than interested.
This is one of those rare cases where the adaption surpasses the original. The books were okay, and I believe I read about 5 out of 100 (that's what it felt like as they kept releasing more and more), but the show became incredibly different and much more interesting than the source material so I stopped reading them.
The Vampire Diaries had all the essentials. From the love triangle featuring a gorgeous human girl and two vampire brothers—one brooding and the other your typical bad boy, to the quaint little town plus a high school setting, it created the perfect blend for a new addiction. I remember watching the very first episode and thinking, this is so good. This was more than likely my youth talking as I was the audience The CW was after, but my small interest in other successful CW shows, such as Supernatural, Smallville and Gilmore Girls, may have helped to fuel it as the network seemed to only every produce quality shows.
In a way, I think this series helped to shape the network into what is today. After TVD's release, they had some misses with other shows which aimed for the same audience (e.g. The Secret Circle and Starcrossed), but The Vampire Diaries helped to draw in a new crowd which were hungry for a 'supernatural meets high school' world. While writing this, I'm viewing other past shows by The CW and it's interesting to see all the other shows they've created and what was on around the time of The Vampire Diaries premiere. It's sort of surprising as it doesn't feel as though the show has been running for eight years, but that becomes obvious where you compare the cast from back then to now, oh how they've aged. Perhaps it's a new experience for me as I think this is the first long-running show where I've watched from the beginning to the end while it's still going whereas other shows may be new, cancelled or I'll be playing catch up.
But looking back now, the pilot episode of the show was beyond cheesy, except that's not something which really stood out to me at the time. Speaking honestly, the entire first season is mostly cringe-worthy and if you're watching it as a new fan, it does get better. The show develops substantially in the second season and almost everything about it just becomes better. The characters developed significantly in one season, which isn't always something you always see in shows.
Take Caroline's character, for example. Her vampire transformation at the start of the second season changed her from a bitchy high school girl and forced her to become something else entirely. The actors also developed significantly in the second season as the acting really wasn't great at first. It becomes quite noticeable when you're watching a new show as the actors may be new to the biz or still 'finding' their character, it can come across poorly.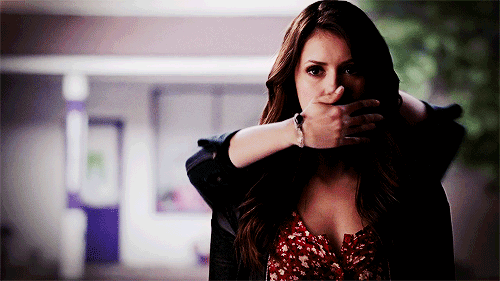 Don't get me wrong, each show experiences downfalls. Sometimes it could be from a long-running show not feeling as 'fresh' anymore, or the plot becomes ridiculous or boring (see Supernatural which lost its mojo more than a few times). For me, I felt the show lost its spark after the Originals left to venture on to create their spin-off show. This happened in season four and while Elena finally became a vampire which was an exciting development, we had to watch the doppelgänger plot unfold and it just went a little downhill.
Ever since then, I never really felt the same about the show. This may have been because I was getting older and was losing interest in the allure of vampires or the show never found its spark again, maybe it was a combination of both. It still had some high points every now and then such as when Chris Wood joined the show as Kai Parker and any scene with the big bad bitch Katherine helped to pique my interest once more. Personally, I knew the show would never be the same when Nina Dobrev left at the end of season six, even though many fans were beyond elated to finally see her go. The following season was the worst season of them all as it felt as if the show was scrambling to hold their world together by coming up with an elaborate story featuring vampire heretics and whatever else they thought could work in order to keep their viewers.
So why did I keep watching? I have no idea. Maybe it's because I held an interest all those years ago and like some others, I just wanted to know how it ends. While the final season was like a rollercoaster of both up's and down's, I finally found myself reacting to scenes once again. I found myself gasping as Enzo was killed, shedding a tear for Bonnie who can never have it all, and then smiling as Stefan and Caroline said I do. The show seemed to find its roots once more which helped to deliver an epic series finale which did justice to the show no matter what other's may say.
You'll never have the perfect ending for a show, it's impossible to satisfy millions of fans, but for The Vampire Diaries they did the best they could and I am damn happy about how it ended.
5 Favourites from The Vampire Diaries
1. The Lore: While every vampire series is different, the lore for The Vampire Diaries was fascinating. Albeit some parts of it led to the downfall of the series, overall it was quite fascinating.
2. The Flashbacks: We're talking all the Katherine and Salvatore brothers flashbacks, especially the 'We'll Always Have Bourbon Street' set in 1942 New Orleans.
3. Every Single Dance: From when the Mikaelson's threw a ball to the high school decade dances, any time there was a dance or function, you knew it was going to be a good episode.
4. Katherine: Katherine had her moments and while I didn't like her all the time, I think I just enjoyed seeing Nina Dobrev become another character and do it so well. All her doppelgänger performances were all pretty amazing.
5. The Originals: The Original vampire family was one, if not the most, favourite plot of the entire series. While their spin-off show was interesting at first, it lost its way (or maybe it's just me again) and I can't see it lasting much longer on the network.
5 Dislikes from The Vampire Diaries
1. Bonnie: Before you jump the gun, Bonnie is on this list because I'm not happy that it took so many highs and lows for her to finally accept herself. She's also on here because while characters don't always have to have a happy ending, it would have been nice to see Bonnie end up with her man. In my mind, she's back with Jeremy.
2. Matt: Eight seasons and he's still human. I think he's the only one who survived that long. Many don't like his character and I was never entirely sure where I stood. On one hand, he balanced the supernatural but on the other, he could be really annoying…
3. Season Seven: Enough said.
4. Sybil: Many commented on her likeness to Dobrev, which was on purpose and even mentioned in the show but her character was insufferable.
5. Ghost World: The other side should have been left alone, and Bonnie and Damon should have never ended up there for so long either.
We'd love to hear your thoughts! Share your The Vampire Diaries experience and highlights in the comments below!